Last Viewed Products
---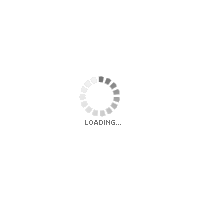 RouterBoard 4011iGS+5HacQ2HnD-IN
Powerful 10xGigabit port router with a Quad-core 1.4Ghz CPU, 1GB RAM, SFP+ 10Gbps cage, dual band 2.4GHz / 5GHz 4x4 MIMO 802.11a/b/g/n/ac wireless and desktop case
RB4011iGS+5HacQ2HnD-IN
RouterBoard 4011iGS+5HacQ2HnD-IN
Login terlebih dahulu untuk melihat harga.
---
CLICK TO DOWNLOAD
---
PRODUCT INFORMATION
Powerful 10xGigabit port router with a Quad-core 1.4Ghz CPU, 1GB RAM, SFP+ 10Gbps cage, dual band 2.4GHz / 5GHz 4x4 MIMO 802.11a/b/g/n/ac wireless and desktop case
---
---
RB4011 series - amazingly powerful routers with ten Gigabit ports, SFP+ 10Gbps interface and IPsec hardware acceleration for a great price!
RB4011iGS+5HacQ2HnD-IN (WiFi model) is dual band, four chain unit with a supported data rate of up to 1733 Mbps in 5GHz. For legacy devices, the unit also has a dual chain 2GHz wireless card installed in miniPCI-e slot.
---