Last Viewed Products
---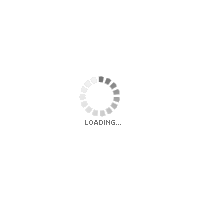 Cloud Core Router 1072-1G-8S+
1U rackmount, 1x Gigabit Ethernet, 8xSFP+ cages, LCD 72 cores x 1GHz CPU, 16GB RAM, up to 120 million packets per second, 80Gbps throughput, RouterOS L6
CCR1072-1G-8S+
Cloud Core Router 1072-1G-8S+
Login terlebih dahulu untuk melihat harga.
---
CLICK TO DOWNLOAD
---
PRODUCT INFORMATION
1U rackmount, 1x Gigabit Ethernet, 8xSFP+ cages, LCD 72 cores x 1GHz CPU, 16GB RAM, up to 120 million packets per second, 80Gbps throughput, RouterOS L6
---
---
Our new flagship router, the CCR1072, is powered by a Tilera 72 core CPU, each core is clocked at 1GHz, and to fully utilize this power, the CCR1072 is equipped with eight independently connected 10G SFP+ ports and single Ethernet port for management purposes.
The unit comes equipped with installed RouterOS L6, 16GB of built in ECC RAM, touchscreen color LCD, two removable (hotplug) power supplies for redundancy, smart card slot, microUSB, regular size USB, microSD and 2x M.2 slots for additional storage.
Thanks to the unique 72 core processor and ports that are directly connected to the CPU, CCR1072 is capable of over 120 million packets per second throughput.
Product Features:

• Features microSD and 2 x M.2 slots
• 1U rack mount case
• 8 x 10G SFP+ ports
• Color touchscreen LCD
• Ports directly connected to CPU
• Two hot-swap power supplies for redundancy


New generation CPU

• 72 core CPU
• 1GHz clock per core
• State of the art TILE GX architecture


Product Specifications

• CPU: Tilera Tile-Gx72 CPU (72-cores, 1Ghz per core)
• Memory: 16GB ECC RAM
• Ethernet: 1 x 10/100/1000
• SFP: 8 x 10G Ethernet SFP+ cages (Mini-GBIC; SFP module not included), DDMI support
• Expansion: microUSB port, SmartCard slot, USB 2.0
• Storage: 128 MB Onboard NAND (expansions available)
• Serial port: 1 x RJ45 serial port
• Power supply: 2 x IEC C14 standard connectors 110/220V (Two redundant PSU)
• Input voltage: 12V
• Power consumption: 100W
• Operating System: MikroTik RouterOS v6, Level 6 license
PRODUCT SPECIFICATION

Product code
CCR-1072-1G-8S+
CPU nominal frequency
1 GHz
CPU core count
72
Architecture
TILE
Size of RAM
16 GB
10/100/1000 Ethernet ports
1
Number of USB ports
2
Memory Cards
3
Memory card type
MicroSD, 2x M.2
Voltage Monitor
Yes
CPU temperature monitor
Yes
PCB temperature monitor
Yes
Dimensions
443x315x40mm
Operating System
RouterOS
License level
6
Operating temperature range
-20C .. +60C
Current Monitor
Yes
CPU
TLR4-07280DG-10CE
Max Power consumption
125W
SFP+ ports
8
USB slot type
USB type A
Storage size
128MB
---