Last Viewed Products
---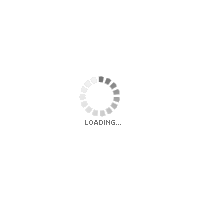 1.5Gbps, 4x4:4 MIMO, Integrated 25dBi Antenna, 5.055Mhz to 5.870Mhz
B5 Backhaul 5Ghz 802.11ac 25dBi
B5
1.5Gbps, 4x4:4 MIMO, Integrated 25dBi Antenna, 5.055Mhz to 5.870Mhz
Login terlebih dahulu untuk melihat harga.
---
PRODUCT INFORMATION
B5 Backhaul 5Ghz 802.11ac 25dBi
---
---
The B5 Backhaul is changing the game. Leveraging 802.11ac, 4x4:4 MIMO and radical engineering for service providers that demand the same capacity, speed and reliability as fiber. With 1.7 Gbps PHY and a unique spin on reliability, the B5 is re-defining gigabit wireless technology.
The B5 is capable of 1 Gbps throughput, a low 2 ms latency and has an integrated dual-polarized antenna with 25 dBi of gain. Ready to handle the next wave of 5 GHz, the B5 is operational from 5150-5850 MHz.
The B5 brings with it an entirely new set of features never seen before in the outdoor wireless market.
Read our TDMA and Collocation Synchronization whitepaper to learn more about using the B5 in your network.
Dual Link
Dual Link revolutionizes backhaul reliability by load balancing across two non-contiguous channels to avoid outages due to interference. If one channel experiences interference the radio maintains connection while simultaneously searching for new replacement channel.

Additionally, Dual Link adds value by easing difficulties when searching for available spectrum in congested areas. Now, bandwidth can be split across two different channels. Experience the same throughput, with less complication.
TDMA-FD
For the highest interference environments, the new TDMA-FD (Frequency Diversity) feature allows each radio to operate on a separate preferred RX channel that is optimal for local interference. After the RX window has completed, the radio then flips channels to TX on the preferred channel of the remote side radio. This mode can be enabled for 1 x 20/40/80 MHz modes, for IP throughputs up to 750 Mbps.
Auto Everything
Wireless interference can change in an instant, and your network needs to adapt. The Mimosa B5 offers constant spectrum analysis with historical and real-time data to dynamically make smarter decisions.

The Auto Everything feature will automatically adjust frequency, channel width and power levels based on environmental feedback. This feature can be turned off for users that prefer more control.
Local and Network-Wide Spectrum Multiplication
With scarce spectrum and lots of traffic to transmit, collocation of devices is a must. While this has been a constant struggle for most of the products on the market, the B5 takes an advanced approach. Using standard GPS and GLONASS for sync, we can ensure that all radios on the network are transmitting and receiving at the same time to avoid any interference. For even more protection, we use the most advanced RF isolation on the market, allowing radios to operate in close proximity to one another.
GPS + GLONASS
Each Mimosa backhaul radio includes an integrated high sensitivity GPS + GLONASS receiver for the best possible satellite reception, and consistent high-precision 1 PPS-based timing for coordinating TX/RX sync.

Latency & Performance
Choose between the highest possible throughput TDMA slot times (which use high packet aggregation techniques), or low latency slot times to support latency-critical vertical applications.

Configurable Traffic Ratio
Configure the radio for an equal (50%/50%) or unequal (75%/25%) traffic splits to maximize throughput in the downlink direction.

Stream Power Peaking
Multi-stream MIMO radios normally settle on the lowest MCS rate across all the streams, severely degrading performance. Mimosa's backhaul radios constantly advise the remote-side radio of individual stream receive levels, increasing those signal levels to meet the highest common attainable MCS rate.

Predictive AGC
When there's a consistent signal from a single client, Mimosa's Automatic Gain Control narrows the gain window of the receive signal amplitude for the next incoming packets (by 8 dB) to accelerate packet signal level detection.

Precision Receive Activation
A technique by which the receiver is precision-activated only when packets are expected to arrive over the link. Thus reducing the potential interference typically seen if a receiver prematurely begins decoding.
PERFORMANCE

Max Throughput
Up to 1.0 Gbps IP (1.7 Gbps PHY)
Low Latency
2+ ms
Wireless Protocols
TDMA

RADIO

MIMO & Modulation
4x4:4 MIMO OFDM up to 256QAM
Bandwidth
Single or Dual 20/40/80 MHz channels
Frequency Range
5150-5850 MHz restricted by country of operation
(*new* US/FCC 5600-5650 support)
Max Output Power
30 dBm (2-stream), 27 dBm (4-stream)
Sensitivity ( MCS 0 )
-87 dBm @ 80 MHz
-90 dBm @ 40 MHz
-93 dBm @ 20 MHz

ANTENNA

Gain
25 dBi
Beamwidth ( 3dB )
8° ( Hpol and Vpol )
Elevation Adjust
± 20° mechanical adjust
Front-to-Back Ratio
>30 dB
Cross-Polar Isolation
>20 dB or better
Polarization
Dual-Linear (horizontal & vertical)

POWER

Max Power Consumption
20W
System Power Method
802.3at compliant
System Lightning & ESD Protection
6 kV
PoE Power Supply
Passive POE compliant, 48-56 V Power over Ethernet supply with IEC61000-4-5 surge protection

PHYSICAL

Dimensions
Diameter: 442 mm (17.4 inches)
Weight
4.9 kg (10.8 lbs) with bracket
Enclosure Characteristics
Single enclosure with radome Outdoor UV stabilized plastic Painted steel bracket plate
Wind Survivability
200 km/h (125 mph)
Wind Loading
39 kg @ 160 km/h (86 lbs @ 100 mph)
Mounting
Pole mounting kit included for 30mm (1.18 inches)

ENVIRONMENTAL

Outdoor Ingress Protection Rating
IP67
Operating Temperature
-40°C to +55°C (-40°F to 131°F)
Operating Humidity
5 to 100% condensing
Operating Altitude
4420 m (14500') maximum
Shock & Vibration
ETS 300-019-2-4 class 4M5

FEATURES

Gigabit Ethernet
10/100/1000-BASE-T
Dual Link Operation
2 independent dual-stream radios operating on non-contiguous frequencies
Automatic load balancing of traffic across 4 total MIMO streams with individual stream encoding up to 256 QAM
Management Services
Mimosa cloud monitoring and management SNMPv2 & Syslog legacy monitoring HTTPS HTML 5 based Web UI
2.4 GHz 802.11b/g/n radio for local management access
Smart Antenna Alignment
Hands-Free dedicated 2.4 GHz Wi-Fi management radio
Smart Spectrum Management
Active scan monitors/logs ongoing RF interference across channels (no service impact)
Dynamic auto-optimization of channel and bandwidth use
Security
128-bit AES PSK with hardware acceleration
QoS
Supports 4 pre-configured QoS levels
GPS Location
GNSS-1 (GPS + GLONASS)
Colocation Synchronization
1PPS GPS TX/RX synchronization for colocated co-channel radios
Adjustable up/downstream bandwidth ratio

REGULATORY + COMPLIANCE

Approvals
FCC Part 15.407, IC RS10, CE, ETSI 301 893/302 502
RoHS Compliance
Yes
Safety
UL/EC/EN/ 60950-1 + CSA-22.2
---