Last Viewed Products
---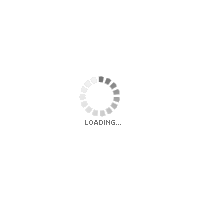 Cloud Core Router 1016-12G
1U rackmount, 12x Gigabit Ethernet, LCD 16 cores x 1.2GHz CPU, 2GB RAM, 17.8mpps fastpath, Up to 12Gbit/s throughput, RouterOS L6
CCR1016-12G
Cloud Core Router 1016-12G
Login terlebih dahulu untuk melihat harga.
---
CLICK TO DOWNLOAD
---
PRODUCT INFORMATION
1U rackmount, 12x Gigabit Ethernet, LCD 16 cores x 1.2GHz CPU, 2GB RAM, 17.8mpps fastpath, Up to 12Gbit/s throughput, RouterOS L6
---
---
CCR1016-12G is an industrial grade router with a cutting edge 16 core CPU. If you need many millions of packets per second - Cloud Core Router is your best choice. Unit is equipped with 12 x Gigabit Ethernet ports and color touchscreen LCD.
The new r2 version has onboard 2GB of RAM, full size USB slot and dual PSU for redundancy!
Product Specifications
• CPU Speed: 1.2GHz
• LAN Ports: 12
• Memory: (2) SODIMM DDR slots, 2x1GB installed
• Gigabit: Yes
• MiniPCI: 0
• USB: Yes
• PoE: No
• Operating System: RouterOS v6
• RouterOS License: Level 6
• Board Dimensions: 355 x 145 x 55mm (14" x 5.7" x 2.2")
• Max. Ambient Temperature: 50° at 1.2GHz - 70° at 1GHz CPU core frequency
• Max. Power Consumption: 38W
PRODUCT SPECIFICATION

Product code
CCR1016-12G
CPU nominal frequency
1.2 GHz
CPU core count
16
Architecture
Tile GX
Size of RAM
2 GB
10/100 Ethernet ports
0
10/100/1000 Ethernet ports
12
MiniPCI slots
0
MiniPCI-e slots
0
Number of USB ports
1
Power Jack
1
Voltage Monitor
Yes
CPU temperature monitor
Yes
PCB temperature monitor
No
Dimensions
355x145x55mm
Operating System
RouterOS v6 (64bit)
License level
Level6
Operating temperature range
Min ambient -10C; Max ambient temperature 50C @1.2Ghz; 70C @1Ghz CPU core frequency
Antenna gain DBI
No
Current Monitor
Yes
CPU
TLR4-01680CG-12CE-A3a
Max Power consumption
38W
SFP ports
0
SFP+ ports
0
USB slot type
MicroUSB type AB
Number of chains
0
---