Last Viewed Products
---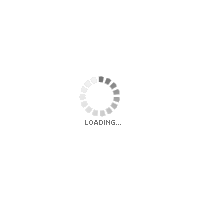 4.9 - 6.4 GHz 4 Feet Extreme Full Band Parabolic Antenna
Incredible bandwidth: 4.9-6.425 GHz Point to Point Antenna with Ultra High Performance and Extreme Noise Rejection Outstanding VSWR and Port-to-port isolation
UHPX-5800-35-12-DP
4.9 - 6.4 GHz 4 Feet Extreme Full Band Parabolic Antenna
Login terlebih dahulu untuk melihat harga.
---
CLICK TO DOWNLOAD
---
PRODUCT INFORMATION
Incredible bandwidth: 4.9-6.425 GHz Point to Point Antenna with Ultra High Performance and Extreme Noise Rejection Outstanding VSWR and Port-to-port isolation
---
---
The Extreme Full Band Parabolic Antennas feature the Deep Dish Reflector in their design, which works in conjunction with the shield and RF absorbing foam, providing EXTREME noise rejection, making the UHPX parabolas perfect for local installation with extreme interference. Its reflector is deeper in comparison to the parabolic reflectors that we used until then, providing the same gain that we already obtained, but with an incredibly greater bandwidth for point-to-point links: from 4.9 to 6.425 GHz. In addition, it has exceptional VSWR across the frequency band and excellent port-to-port isolation. Its mounting hardware's provide precise adjustments in elevation and azimuth and have ±45° Slant Polarization.
---