Last Viewed Products
---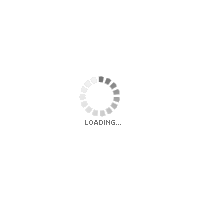 5.8 GHz Parabolic Shielded Antenna 1.8m - 6 Feet
Excellent irradiation efficiency in places with interference, now offers greater flexibility in double polarization connections with possibility of installation V / H or +/- 4
PS-5800-37-18-DP
5.8 GHz Parabolic Shielded Antenna 1.8m - 6 Feet
Login terlebih dahulu untuk melihat harga.
---
CLICK TO DOWNLOAD
---
PRODUCT INFORMATION
Excellent irradiation efficiency in places with interference, now offers greater flexibility in double polarization connections with possibility of installation V / H or +/- 45°
---
---
ALGcom Parabolic Shielded Antennas were designed with high technology to ensure the best performance in unlicensed frequency wireless links. They are used on point-to-point wireless links and have standard fitting for coupling the ALGcom Armored Boxes, in addition to having a support that allows for the easy link alignment.
ALGcom Parabolic Shielded Antennas are designed using electromagnetic simulation and structural calculation softwares, providing the best structural performance, reducing the weight and improving the product life span. In all ALGcom products are used sophisticated calculation methods and state of the art tools. There are many possibilities of simulation, based on rules and regulations. The results were approved by our engineers and the mechanical stability proof is based on Anatel's 932 ACT and 953 ACT (resolutions 609 and 610). The values identified as wind forces resulting from several fluid dynamics simulations by numerical analysis' software and aerodynamic property calculations. The patterns determine resistance and wind forces coefficients that act on the antenna, leading a load to the mounting pipe. This load can be divided in an axial force, a lateral force and a torsion moment. Aspects like the shape of antenna, radome, and reflectors are taken into account too.
---